Our experienced team of technicians, engineers and sales staff continue to provide solutions for many successful companies, educational institutions, and government agencies.
Our staff are certified with many vendors and organizations including Lenovo, HP Inc., HP Enterprise, Watchguard, CompTIA, and more.
Our team is led by Don Kovacs and John Krikke, two highly experienced IT professionals whose expertise and leadership ensure that our team can provide a solution to virtually any IT problem.
Don Kovacs
Don's extensive career in the computer industry began in the 1980s with a part-time sales job at a computer reseller while still in high school. He moved on from there to various sales and technical roles with resellers that focused on providing technology solutions to SMB, Educational and Government clients.
In 1991, Don opened a new Onward Computer Systems branch office in Burlington and assumed the role of Branch Manager. In 2007, after successfully running the Burlington office for many years, Don merged the operations of the Guelph Onward location into the existing Burlington location and became the President of Onward Computer Systems.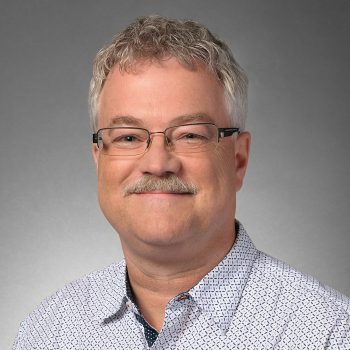 John Krikke
John's extensive career in the tech industry began in the 1980's selling cellular phones when they were introduced to Canada. Soon after, he became branch manager for a local computer reseller before forming Krikke Computer Services. In 2009, John merged the operations of KCS into Onward Computer Systems and assumed the role of Vice President.
John holds a number of technical certifications, sits on a number of advisory panels and boards and regularly participates in industry conferences. His community involvement and considerable knowledge about technology, business, and market opportunities led him to be selected for the CompTIA Partner Advisory Council, representing the interests of IT companies to the world's leading tech association.
We decided 8 months ago to outsource our complete IT department to Onward and are very thankful we made that decision.
Have been completely satisfied with Onward Computer Systems and without any hesitation, I would recommend them to anyone who wants to have a reliable technology partner.
Onward Computer Systems always responds in a very quick, professional, and helpful manner when we have required IT support … It is a pleasure to know that when a problem arises we will receive support as soon as possible either remotely, by e-mail, by phone or an on site visit.