Still using older, slower computers in the workplace?
In order for businesses to operate securely and efficiently they need to use modern devices with current operating systems. Switching to newer technologies will also improve your employees productivity and reduce frustration levels. That's why Onward recommends the Lenovo ThinkCentre Tiny platform and Windows 11 Pro. Contact us to see how becoming a Managed Services Support Client can relieve your IT headaches.
Compact Yet Full of Possibilities
With its sleek form, the ThinkCentre M70q Gen 3 Tiny is ideal for any modern workspace. It can also live anywhere—on a desk or ThinkCentre Vertical Stand, up on a wall, or bundled with a Tiny-in-One (TIO). You can also connect up to four monitors and turn on the PC with a simple keyboard shortcut.
Easy to deploy, upgrade, & manage
A breeze to set up and run, this desktop PC has built-in drivers to support various operating systems. As your business needs grow, the storage and memory can be expanded easily without using a screwdriver. It also has a host of ports and connectivity options, enabling you to connect all manner of devices, from industry-specific equipment to legacy peripherals.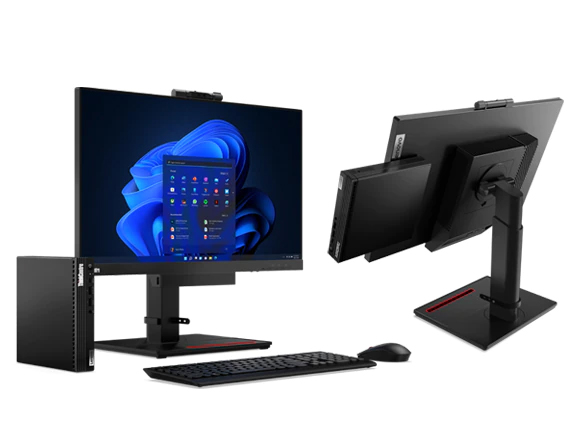 Safeguard Your Data, Ideas, & Business
Every ThinkCentre has the added protection of ThinkShield—Lenovo's comprehensive, end-to-end security solution, combining industry-leading hardware, software, and services. The ThinkCentre M70q Gen 3 Tiny also has customizable security features, including BIOS-based Smart USB Protection, a secure hardware-based crypto-processor, and a cable lock slot to help thwart theft.